Gio's One Stop Shop Alignments
Our Hunter alignment rack is one of the most advanced and fully-optioned systems in the country.
With this machine our highly trained technicians deliver precise and accurate alignments EVERY time. When researching alignment equipment it was clear that Hunter Engineering is the world leader in wheel alignment systems as they have over 85% market share in over 100 different countries. By becoming the leaders in alignment system innovation and technology, they have established the standard for equipment in the high performance and racing industry. Hunter alignment systems are also used during final production assembly in nearly all car manufacturers such as: BMW, Audi, Mercedes, Volkswagen, Porsche, as well as Honda, Mazda, Nissan, Subaru, Toyota, and also here in the USA at Chrysler, Ford, and General Motors manufacturing facilities. This means that Hunter has worked directly with each manufacturer to define the specific guidelines used to properly align your vehicle.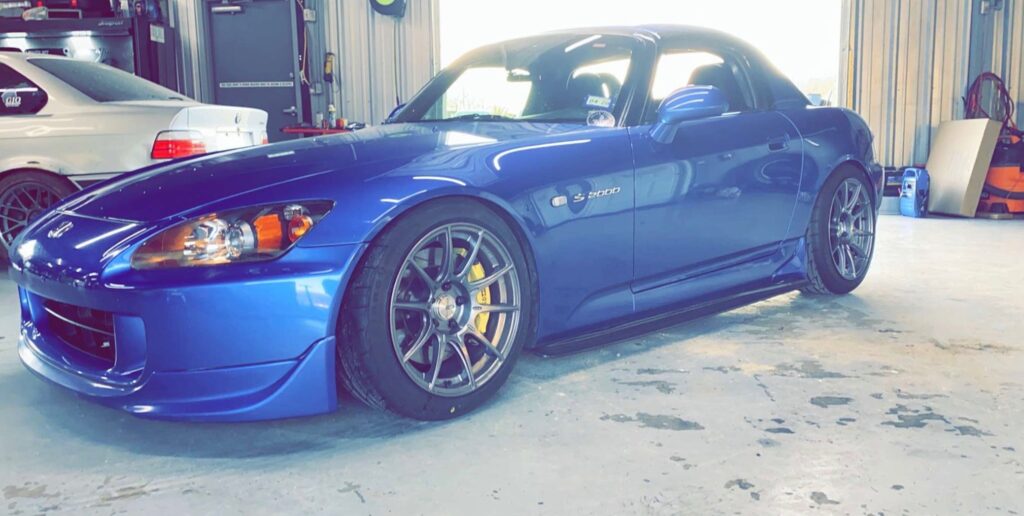 Low Life
We've never seen a car that was too low for our alignment rack and we always welcome cars with modifications. We can also read and reset all factory traction control, stability control, and steering angle sensors through Hunter's Code-Link system.
The optional built in lighting system allows us to inspect bushings, check for leaks, and look for any suspension related problems underneath the vehicle.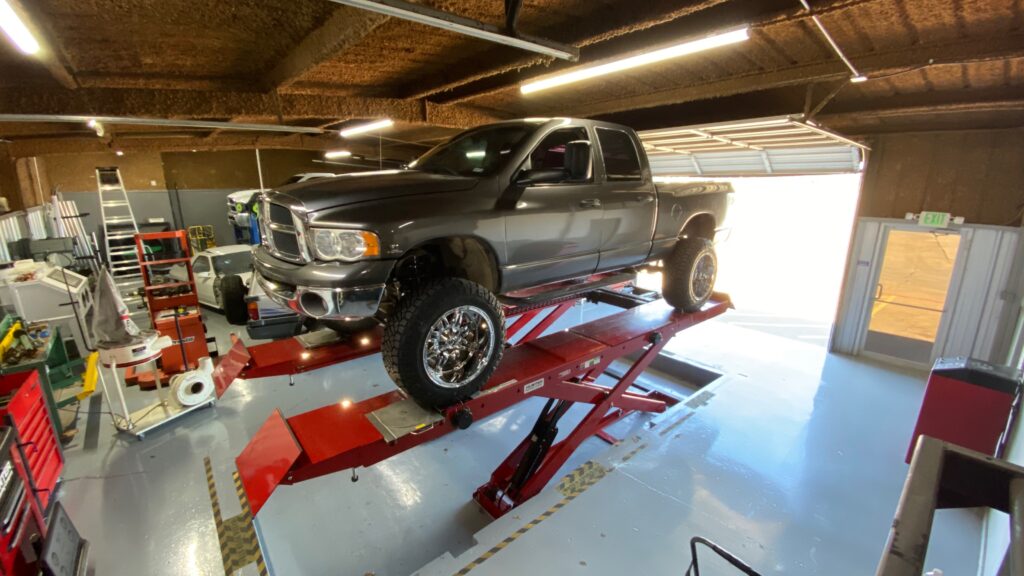 Making sure that tire pressure is set correctly at all four corners is crucial when performing an alignment. Our system has an automatic inflation system that allows us to set and hold tire pressure automatically during the alignment procedure.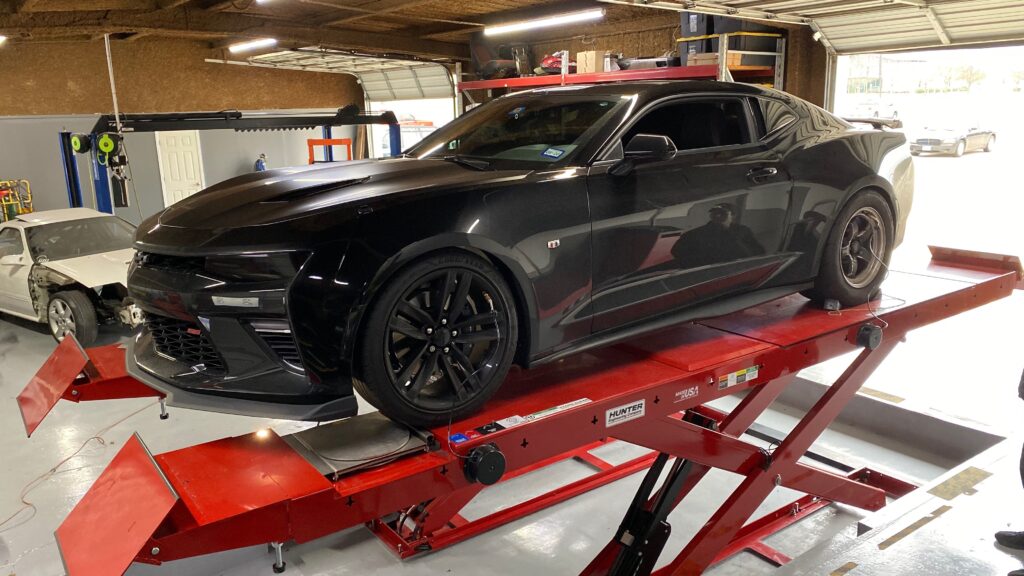 All of these benefits add up to the best alignment and suspension setup available in Arlington and surrounding area. On top of that, our alignment rates are lower than most big box stores or the dealership.